Pillow Pet Store is a great resource for tracking down the hard-to-find pillow pets and getting the best pricing on all pillow pets, jumboz, sleeptime lites and sweet scented pillow pets. As an Amazon Associate we earn from qualifying purchases.
We are an awesome resource for all sport pillow pets. The top college pillow pets currently are Auburn Tigers, Clemson Tigers, Georgia Bulldogs, and Arizona Wildcats. The most wanted NFL pillow pets are the Buffalo Bills, Philadelphia Eagles, Chicago Bears, and New York Giants. The Chicago Cubs, New York Yankees, and Los Angeles Dodgers are the most popular MLB pillow pets. The most sought after NHL pillow pets are the Washington Capitals, Minnesota Wild and Boston Bruins. The popular NBA pillow pets include the Boston Celtics, Miami Heat and Utah Jazz.
New Pillow Pets
Jack Skellington – Nightmare Before Christmas
Star Wars Pillow Pets
Baby Yoda Pillow Pet – the Mandalorian Child

Chewbacca Pillow Pet – the Wookie Warrior
R2D2 Dream Lite Pillow Pet – your favorite droid
Popular Pillow Pets
College Pillow Pets – the college collection includes more than 50 NCAA teams. These pillow pets team feature mascots and include each teams colors and logos.
NFL Pillow Pets – pillow pets are available for all 32 NFL teams. The NFL Pillow Pets feature team mascots, colors and logos.
MLB Pillow Pets – the baseball collection continues to get bigger with nearly all teams available.  The Major League Baseball Pillow Pets are available in the original and mini sizes.
NBA Pillow Pets – Now available in 10 National Basketball Association teams.  The NBA Mascot Pillow Pets are made with team colors and logos.
NHL Pillow Pets – The National Hockey League now has 10 teams represented. The NHL Pillow Pets feature team colors and logos and are currently only available in the original size.
Character Pillow Pets – Click the link to see the latest and greatest.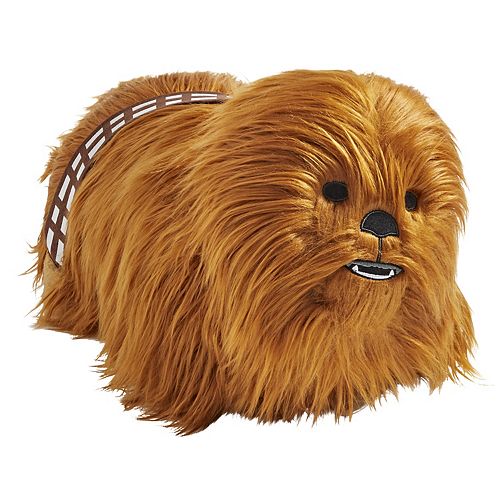 Classic Pillow Pets – Click to shop for your favorites.
TMNT Pillow Pets – Leonardo, Donatello, Raphael, Michelangelo
Dream Lite and Sleeptime Pillow Pets
The same great Pillow Pets that you love with a built in night light.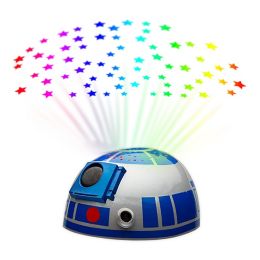 NFL Dream Lite Pillow Pets | NCAA Dream Lite Pillow Pets
MLB Dream Lite Pillow Pets | Sleeptime Pillow Pets
Jumboz Pillow Pets
Classic Jumboz | Disney Jumboz | Nickolodeon Jumboz
Sweet Scented Pillow Pets
Blueberry Muffin Bear | Gummi Puppy | Pupcake
Watermelon Lady Bug | Cotton Candy Unicorn | Lavendar Puppy
Reverse-A-Pals

Reverse-A-Pals – they start out as your favorite teams mascot, then zip into a ball.
College Reverse-A-Pal | NFL Reverse-A-Pal 
NBA Reverse-A-Pal | NHL Reverse-A-Pal
Study Buddy

Mascot Study Buddy – your team's favorite mascot will make the perfect study buddy for you, your kids and grandkids.
College Study Buddy | NFL Study Buddy | MLB Study Buddy
Orbiez
Orbiez are a stuffed animal that are half football/baseball and half mascot. Orbiez are available in College, NFL and MLB teams.
College Orbiez | NFL Orbiez | MLB Orbiez
Ty Beanie Ballz
Ty Beanie Ballz are a great new plush toy that are now available in many of your favorite sports teams.  Plush Beanie Balls are 5″ in diameter and are great for kids of all ages.
NFL Ty Beanie Ballz | NBA Ty Beanie Ballz | MLB Beanie Ballz
NHL Beanie Ballz | TMNT Beanie Ballz | Yo Gabba Beanie Ballz
Angry Birds Plush Toys
College Angry Birds
– your favorite video game characters are now available in plush toys with your favorite college teams.  There are currently more than 25 colleges available including Alabama, Ohio State and many more.
MLB Angry Birds
– plush angry birds are currently available in the following MLB teams: Boston Red Sox, Chicago Cubs, Los Angeles Angels of Anaheim, Los Angeles Dodgers, New York Mets, New York Yankees, St. Louis Cardinals and San Francisco Giants